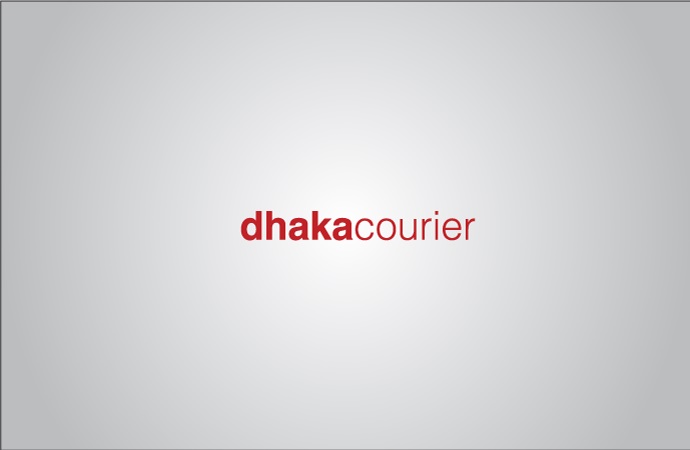 For five days starting late last week, the minority Hindu community in Bangladesh was rocked by the sort of communal riots not seen in at least two decades. On the holiest occasion of their year, they had to witness something approaching a competition to destroy their Durga Puja idols and mandaps across the country, all on the basis of unproven allegations of desecrating Islam's holy book - when in fact they had nothing to do with it. The conspiracy that was hatched to frame them in Cumilla has been gradually revealed over the course of the last week.
But it was too late of course. By then, over 100 mandirs or mandaps, the temporary altars erected for Puja celebrations, had been attacked. Expatriate citizens of Bangladesh living all over the world have strongly protested and condemned the mindless violence, that left seven people dead - five Muslims killed by police firing on crowds, and most regrettably, two Hindus lynched by a mob in Noakhali. Durga Puja is the most important annual religious festival of the Hindu community in the entire Bengal region. Every Hindu family waits for this festival all year round. Numerous expatriate Hindu families also travel to Bangladesh just to take part in the puja festival. This time too they have gone, but instead of celebrating, they have had to face ugly communal riots. What will be their inclination next year? We will have to see.
Officially, it is an isolated incident, with deep political implications behind it. But the proof that this is not an isolated incident is the fact that it happened in so many places, and went on for five days. Indeed, stray incidents continue to be reported. There is no denying the failure of law enforcement to take adequate security measures before and after the riots. The current administration has repeatedly assured that it will take appropriate action against all communal incitements. But the tough language and repeated assurances fail to inspire confidence in us anymore, precisely because the record reflects the perpetrators of such crimes are rarely, if ever, brought to justice. This time, considering the scale of the escalation, we demand an end to the drama and appropriate punishment for all criminals through a transparent process. And that means tracing the entire conspiracy all the way to the masterminds and ultimate beneficiaries, not just leaving it at the pawns. Otherwise, a truly terrifying future awaits.
The failure to prevent riots is not only of the government, but also of the civil society. We went to the War of Liberation with the promise of building a Bangladesh without the scourge of communalism, but even after half a century of independence we have failed to instil a non-communal consciousness. This failure must be borne by the entire civil society. No matter how much the Hindu community's share of the population may decline in the country, every single one of them is an equal citizen of this country. And so the civil society must also take responsibility for the inability to ensure their safety and security. We must fight against all forms of communalism with equal conviction.
The riots this time have been widely reported in the foreign press, and not just in neighbouring India. Each report holds up a mirror to our shame and disgrace. Bangladesh is our deepest pride, and its non-communal character that we believe in is one of the greatest sources of this pride. Naturally when the country is engulfed in communal riots, we are overwhelmed with sadness and anger. In this difficult time, we must reassure our Hindu brothers and sisters both inside and outside Bangladesh that we are by their side. We are equal partners in their pain and anger. And we will not shy away from an unconditional commitment to build a free, democratic and non-communal Bangladesh.
Leave a Comment
Recent Posts
The news that the UN's culture and education arm, UNESCO, has de ...
Russian Ambassador to Bangladesh Alexander Mantytskiy today said they ...