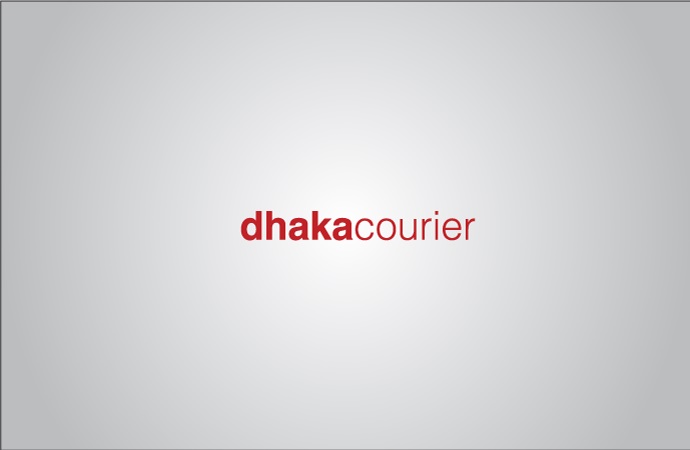 Nowhere is the climate crisis more pressing or more potentially catastrophic than Bangladesh, for the simple fact that nowhere else do we see a greater swathe of humanity under threat from its worst effects. According to the London-based Environmental Justice Foundation, with a projected 50 cm rise in sea level by 2050, Bangladesh may lose approximately 11% of its land, affecting an estimated 15 million people living along its generous coastline.
It isn't something the country brought upon itself. As a late comer to industrialisation, the country's contribution to anthropogenic climate change, for which the Industrial Revolution that started in 19th-century Britain was a catalyst, has actually been minimal. That is why as the current chair of the Climate Vulnerable Forum, a group of 48 countries that are most disproportionately affected by the consequences of global warming, it is working hard for a fair and equitable deal to be reached at the next UN-led conference on the issue (COP26), set to be held in Glasgow in December.
Experts have long bemoaned the fact that the wealthier, industrialised countries - the ones who have historically contributed the most to the depletion of the ozone layer - still put up a reluctant front when it comes to taking responsibility now for addressing the problem.
"Bangladesh has been hit hard with extreme weather caused by climate change for years. Climate change is a global phenomenon that needs a global solution through collective efforts," noted climate expert Dr Ainun Nishat told our sister newsagency UNB, on the occasion of World News Day, which is being observed in Bangladesh as elsewhere across the world today (Tuesday), highlighting the critical importance of credible journalism in providing trustworthy information about the climate crisis.
Besides reducing carbon emissions, the analysts said developed nations must help Bangladesh with mitigation and adaptation efforts, necessary funds, resources and technology to prepare it for the inevitable losses of lives, livelihoods, habitable land, and the resulting climate change-induced human migration.
In her address to the UNGA last week, Bangladesh Prime Minister Sheikh Hasina urged the rich and industrialised countries to cut emissions, compensate for the loss and damage, and ensure adequate financing and technology transfer for adaptation and resilience building. While in New York, she also placed a six-point proposal before the global leaders.
The proposals include strict implementation of the Paris Agreement to keep the global temperature rise below 1.5 degree Celsius (from pre-Industrial times), and realisation of annual $100 billion climate fund from the developed countries (with 50 percent going towards adaptation and resilience for the most climate-vulnerable countries). Despite being a climate-vulnerable country with resource constraints, Hasina said, Bangladesh has emerged as a global pioneer on adaptation and resilience.
That last point is really thanks to the ingenuity and quest for survival of Bangladeshis living on the frontlines of the crisis for generations. Much before climate change became a hot button issue around the world, Bangladeshi farmers in its low-lying coastal areas had to devise new means of agriculture. In the face of ever-creeping salination, they were faced with a particularly difficult problem: farming without soil.
And what did they come up with? Today most people know it as hydroponics. I remember a time when we called it simply 'floating farms' - a testament to the home-spun genius of Bangladeshi farmers. Yet they are the people most at-risk as month after month and year after year, we witness new temperature records being set (needless to day, on the high side) that should leave no one in doubt: the problem is very real. We have only one planet. Now do we care to save it?
Leave a Comment
Recent Posts
In its most urgent and scathing statement yet on the situation in Bang ...
For a man described as 'America's preeminent foreign-policy thin ...