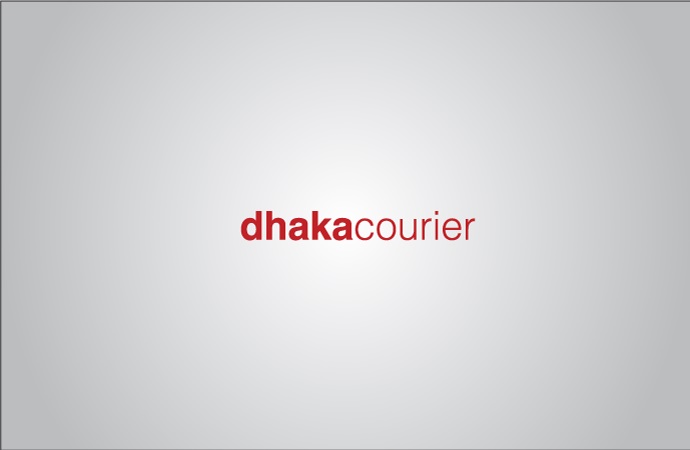 How do we speak about something we cannot see? Fabienne Francotte show "Being the Other" is concerned with giving this question form.
This series maps junctures of shared trauma communicated through wordless intimacies that the artist was invited into, while working with the Rohingya community of refugees in Bangladesh.
Arranged in three parts, the show speaks to the many ways in which latent trauma is carried precariously between the need to cope, to acknowledge and to persevere.
Fabienne Francotte's work is on view together with the Rohingyas' artworks at Edge Galleries, Edge Foundation, in city's Gulshan 2 on Tuesday.
The exhibition will continue at the Nalinikanta Vattashali Hall of the National Museum at Shahbagh in Dhaka from March 23 to 30.
The series of prayer mats laden with traces of their owners, explore the tangled interactions between, the Rohingya men and their relationship to the divine.
Treasured and carried with them over the course of their migration, Francotte imagines these mats shifting into emblematic objects upon which both dispossession and hope are located.
For the men, spirituality becomes a place of solace, and of longing, while simultaneously being a means of re-leveraging a lost power within their everyday lives.
The series of larger paintings follows traces of bodies once whole, now contorted by memory, violence, and silence, according to a press release.
The lines that contour the bodies, at moments disappear into the background, while elements such as the face of a Burmese soldier, a dress once worn, a bottle of perfume, and a pair of shoes, to name a few, emerge authoritatively on the canvas.
All of them as stand-ins for a history that cannot be known. The final set of pieces, features a collection of portraits stitched together; a reconstructed composite of selfie's taken by the young girls in the community.
Rendered on brightly adorned plastic table cloths, these images reflect on the intimacies and politics of friendship and solidarity and their potential as powerful forces of resistance.
The manner in which these faces overlap say, "stand behind me I will protect you", while another says, "if you can't speak, I will speak!" and together they form a community of balance and support.
Adorned in make-up, and posing for photographs, they hold each other while looking firmly forward.
While an initial reading of the work may risk engendering associations of loneliness, abuse, and suffering, the artist encourages sustained looking.
"Especially toward the images that a viewer may find hard to take in. In suggesting this perhaps Francotte is also alluding to a way in we might see and acknowledge pain? In her words, "to not just see the drama of the surface, but move beyond it into the container of the soul."
Leave a Comment
Recent Posts
The news that the UN's culture and education arm, UNESCO, has de ...
Russian Ambassador to Bangladesh Alexander Mantytskiy today said they ...