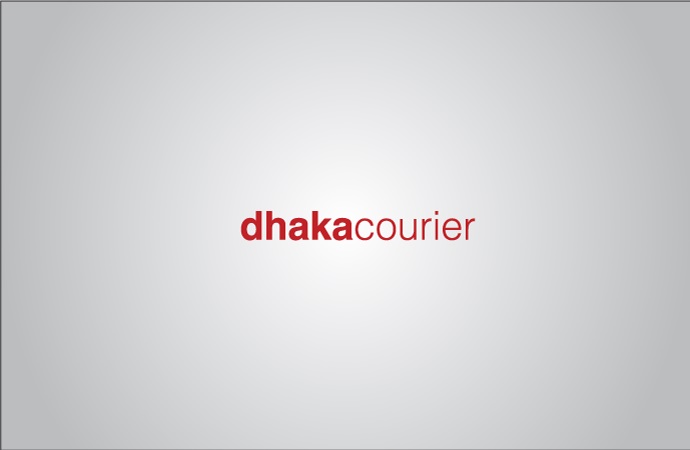 The government wants to continue its efforts with other stakeholders to keep the movement of animals, especially elephants, undisturbed following the significant impacts on wildlife and subsequent human-elephant conflict due to installation of makeshift camps for Rohingyas.
The makeshift camps have a significant impact on wildlife and food shortages, shrinking habitats and disruptions in breeding grounds are affecting nocturnal, metaturnal and crepuscular and diurnal wildlife.
"This is a special problem. We're looking into it to make some arrangement so that their (animals, especially elephants) path is not disturbed," said Environment and Forests Minister Anisul Islam Mahmud.
Rohingya communities are encroaching on elephant's habitat in the Cox's Bazar Forest Division and both resident and migratory elephants are facing a continuous shrinkage of their habitat and food supply, according to a status of Asian Elephants in Bangladesh.
To date, 268 resident wild elephants, 93 migratory elephants and 96 captive elephants have been recorded in Bangladesh, the IUCN data shows.
Since the influx in August 2017, coupled with the host community and Rohingyas from past influxes, the crisis-hit population is now almost 1.5 million in Cox's Bazar, creating a massive pressure on the already dilapidated environment there which still remains significantly underfunded, a recent UN report observed.
With this amount of people, Minister Anisul said, the eco-system is being destroyed following deforestation. "Once you deforest the area, you're going to have consequential changes in eco system."
Since the Rohingya refugee influx into Bangladesh last August, there have been at least 13 deaths resulting in from human-elephant incidents in the main Kutupalong-Balukhali refugee settlement, according to UNHCR.
Refugee Relief and Repatriation Commissioner (RRRC) Mohammad Abul Kalam said there has been no such incident in recent months giving credit to joint efforts.
He said a programme is going on with the International Union for Conservation of Nature (IUCN) and the UN refugee agency - UNHCR - to reduce incidents involving elephants coming into conflict with Rohingyas living in camps. "We're working together - IUCN, UNHCR and the Ministry."
"To protect us, to survive...we need forests, we need animals. We must understand how important this biodiversity is. Elephants are also part of this biodiverse ecosystem and should be respected," he added.
Minister Anisul said the Rohingya problem is not going to be over in the next few years and expressed worried whether donors will continue supporting Bangladesh for the restoration of environmental balance in the coming days if Rohingyas leave for their homes.
He explained saying there are so many issues around the world and there are so much of demands for support to address those global issues.
Rohingya influx puts Cox's Bazar's biodiversity at risk Some 4,300 acres of hills and forests were cut down to make temporary shelters for Rohingyas and ensure facilities and cooking fuel for them in Ukhia and Teknaf of Cox's Bazar threatening the biodiversity of the ecologically critical areas of the country, says a new report of the United Nations.
Some of the key impacts are likely to become irreversible if measures are not taken immediately, the report said.
The United Nations Development Programme (UNDP) and UN Women with the support from the Ministry of Environment, Forests and Climate Change jointly carried out the study titled 'Environmental Impact of Rohingya Influx.
Environment and Forests Minister Anisul Islam Mahmud unveiled the report. UNDP Bangladesh Sudipto Mukerjee and Country Representative, UN Women, Bangladesh Shoko Ishikawa were, among others, present.
The report highlighted the critical impacts of one of the world's biggest influx of above 700,000 Rohingyas on the environment of Cox's Bazar and recommended measures for migration, restoration and conversation.
Of the total 1502 hectares of forests, about 793 hectares have been encroached, said the report.
Around 3000-4000 acres (1200-1600 ha) of hilly land in Teknaf-Ukhia Himchari watershed area have been cleared of vegetation.
Identifying the encroachment as the key cause, the report said nearly 6,800 tonnes of fuel wood are collected each month and each of the Rohingya families use on average 60 culms of bamboo to construct their temporary residences at the top and slopes of hills.
Due to the indiscriminate hill cutting to provide shelters to the Rohingyas, the terrain of the hills has lost their natural setting, causing a potential risk of landslides.
The report also found the thousands of shallow tube-wells dug as threats to the aquifers. Air pollution has risen due to increased vehicular traffic and smoke from firewood burned by refugees.
Polythene bags and plastic bottles are all piling up in various parts of the area due to lack of recycling system.
The study addressed environmental and related gender-based issues and health risks due to Rohingya influx.
The UN system has stepped up with solutions like alternative fuel, solid waste management and reforestation but the current investment is not adequate. It needs sustainable solutions and long-term efforts for restoration and conservation of critically degraded ecosystem.
Sudipto Mukerjee said it will take a long time to fix the problem but that does not mean they need to wait long. "We need to act now. We also need innovations. One thing is very clear that this is not a simple problem, not even offers a simple solution."
He said they need to look at the whole district and think of the host community, too. "It was the host community who opened the door. We must at least not forget them in the process."
Mukerjee said the problem is putting immense pressure on scarce natural resources in the area, resulting in degraded natural forests, barren hills and water crisis.
"This situation demands immediate investments in restoring the environment and ecosystem as part of the government of Bangladesh's humanitarian response in Cox's Bazar," he said.
"Sensing the urgency for measures to prevent further degradation and support early restoration, we, at UNDP, undertook this report with the aim that it would help development actors programme early response," Mukerjee said.
ActionAid Bangladesh Country Director Farah Kabir said some 800,000 Rohingays will need to be supported and it is also for the host community, and laid emphasis on alternative use of fuel.
"We're giving kerosene stoves to the refugees. We must stop this. This is going to be a huge crisis if one incident of fire occurs. We won't be able to manage this," she said.
The report suggested seven key measures to mitigate the impacts and restore the ecosystem and lives in Cox's Bazar.
Leave a Comment
Recent Posts
The fast-moving omicron variant may cause less severe disease on avera ...
AT and T and Verizon will delay launching new wireless service near ke ...